For classic cars, a regular auto insurance policy won't be enough to fully cover you. While most cars depreciate over time, a classic or collector car increases in value. Classic car insurance policies are usually agreed value, which bases your coverage amount on the agreed value of your car. You'll also typically get collision and comprehensive coverage with a classic auto policy, which protect your car from nearly any damage on or off the road.
The best classic car insurance companies offer customized coverage designed for classic cars, like agreed value, spare parts coverage, inflation guard and no annual mileage limits. To find the right classic car insurance for you, consider the kind of classic car you have and how often you drive it.
Best classic and collector car insurance companies
You won't have as many choices for insurance companies when you're insuring your classic car. Few of the big national brands directly insure classic cars, though a few like Geico, Progressive and USAA work with classic auto experts to underwrite policies. Our experts analyzed the top classic car insurers to recommend the best picks based on factors like coverage, benefits, mileage limits and covered vehicles.Best overall: American ModernBest for daily drivers: SafecoBest for restorations: Hagerty
Best overall: American Modern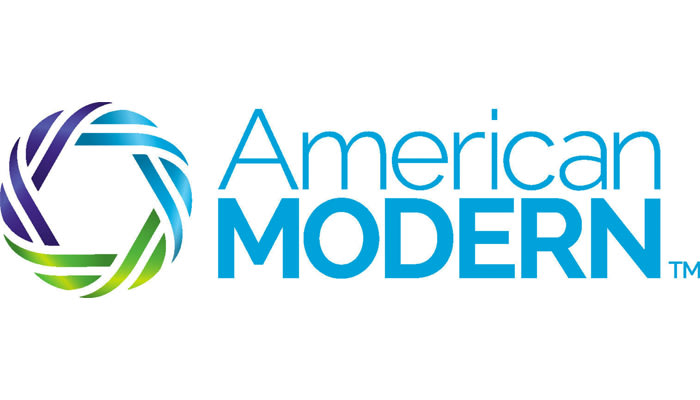 Get a QuoteAmerican Modern has some of the best benefits and covers nearly any classic car type, which is why it's our top pick overall for classic car insurance.
American Modern offers $2,000 in standard spare parts coverage, which is four times more coverage than the standard $500 offered by most companies. This perk covers you for theft or damage of spare parts. You'll also get inflation guard, a perk that ensures your coverage amount goes up as your car increases in value.
American Modern offers flexible mileage plans, including an unlimited mileage option, perfect for collectors who drive their classic cars often. American Modern is also one of the few companies that let you insure almost any nontraditional classic vehicle, which includes anything from an antique roadster to a fire truck or even a retired military Jeep.
Because American Modern also underwrites policies for Geico, you might get bundling discounts if you have another insurance policy with Geico.
Best for daily drivers: Safeco
Get a QuoteSafeco has restrictions on which classic cars you can get coverage for, but it does have the best mileage options if you have a classic car you drive often.
Safeco has two mileage options: regular use, which lets you drive up to 10,000 miles a year, or limited use, which lets you drive your classic car up to 5,000 miles a year. Regular use lets you drive your car up to 27 miles a day on average with no other restrictions, so it's a good option if your 1968 Ford Mustang is your daily driver or you take it on a lot of road trips.
The biggest downside to Safeco is the restrictions. Safeco only covers classic cars that are at least 10 years old, limited production modern classics less than 10 years old and antique cars at least 25 years old. Safeco doesn't cover kit cars, racing cars or unrestored vehicles.
Best for restorations: Hagerty
Get a QuoteHagerty offers the best coverage for cars you're currently restoring, along with extra benefits for classic car enthusiasts.
Hagerty is one of only three companies we explored that offer coverage for restoration cars at any stage in your project. Hagerty offers higher-than-average spare parts coverage at $750 and no fixed mileage limits. And because Hagerty underwrites Progressive classic car insurance, you could qualify for a bundling discount through Progressive.
Hagerty has a few other benefits for classic car collectors. You can contact Carcierge, Hagerty's in-house parts specialists, to help you find replacement parts, original or otherwise. You can also join the Hagerty Drivers Club, which gives you access to 24/7 roadside assistance and discounts on car accessories, car rentals and transportation services.
Hagerty covers almost any classic vehicle, including classic cars, motorcycles, tractors, military vehicles and even antique boats.
Bundle & Save
Auto
HomeAuto + HomeAuto + RentersAge16-2021-2425-3435-4445-5455-6565+
Currently insured?YesNoCompare Quotes
How do I find the best classic car insurance?
To find the best classic car insurance for you, consider the kind of classic car you have, the coverage you need and ways to save. A vintage Fiat you're restoring from your garage might need higher spare parts coverage. A rare Porsche you drive to local car shows every week might benefit from higher annual mileage limits and inflation guard. Some common features to look for include:
Discounts. Look for a company that offers discounts to help you save, such as for bundling policies, insuring multiple cars or having a car collection, having an expensive car, securing your car in a garage, adding safety features, being a member of a car club and being an experienced driver.
Flexible deductible. Some companies like American Modern offer deductibles as high as $10,000, which could help you save on your premiums for a car you want to mostly self-insure. You can also find no-deductible policies from companies like Grundy, which means you won't pay any out-of-pocket costs for repairs.
Inflation guard. This feature increases your protection limits for no extra cost as your car appreciates in value, typically by 4% to 6% of its value. American Collectors, American Modern and Grundy all offer this benefit.
Spare parts coverage. This perk protects you from theft or damage of replacement parts and is ideal for rare car models with hard-to-find parts. Most companies offer $500 or less, while a few offer as much as Hagerty's $750 or American Modern's generous $2,000 benefit.
How does agreed value coverage work for classic cars?
Standard car insurance policies are based on the actual cash value of your car, which factors in depreciation. So if your car was totaled, you'd receive a payout for its value at the time of the accident, not its original purchase price amount.
However, classic cars typically appreciate over time. With an agreed value policy, your insurer agrees or guarantees the value of your car. If your car was totaled, you'd receive the agreed value of the car. Some insurers also offer online tools to help you correctly value your vehicle, including American Collectors and Hagerty.
Annual mileage limits by company
Most classic car insurance companies set a limit of 10,000 miles per year or less. The best companies offer higher mileage, unlimited mileage or unrestricted use. Some companies with no mileage caps still set restrictions on how often you can drive your classic car. Look for flexible mileage options if you drive your classic car every day or every weekend, or if you drive it to car shows that aren't exactly local.
| Company | Maximum annual mileage limit |
| --- | --- |
| American Collectors/USAA | 7,500 |
| American Modern/Geico | Unlimited |
| Grundy | Unlimited |
| Hagerty/Progressive | Unlimited |
| J.C. Taylor | Unlimited |
| Safeco | 10,000 |
| State Farm | 2,500 |
Best classic car insurance by car type
You can find coverage for almost any type of classic vehicle, including modified street rods, kit cars, classic bikes, vintage milk trucks, antique farm tractors and even retired military vehicles.
Almost every company covers the basic classic car types, including antiques, replicas, modded classics and hot rods. American Collectors, American Modern, Hagerty and J.C. Taylor have the fewest restrictions on the cars each company covers. Safeco and State Farm only cover a handful of categories of classic cars.
| Your classic car | Companies that should cover it |
| --- | --- |
| Classic hot rod | American Collectors, American Modern, Grundy, Hagerty, J.C. Taylor, Safeco |
| Kit car | American Collectors, American Modern, Grundy, J.C. Taylor |
| Military antique | American Modern, Hagerty, J.C. Taylor |
| Restoration car | American Collectors, American Modern, Hagerty, State Farm |
| Replica | American Collectors, American Modern, Grundy, Hagerty, J.C. Taylor, Safeco |
Recap of the best classic car insurance companies
Is it cheaper to insure a classic car?
Yes, classic car insurance is typically cheaper than standard car insurance, largely due to lower risks. Most people keep classic cars in a garage, which means they're better protected from storms and theft. And since most classic cars aren't your daily commuter ride, you're less likely to get in an accident.
However, if you have a very rare or expensive classic model, you might have slightly more expensive rates, since you'll need a higher amount of coverage on your agreed value policy. To find the best cheap car insurance, get multiple quotes from different car insurers, and make sure your coverage factors in how much you drive and how much your car is worth.
How old does my car need to be to qualify for classic insurance?
Ten years is the minimum age for most companies, like Safeco and State Farm. A few companies, like J.C. Taylor, set a minimum age of 19 years old. Some of the best companies have no age minimum for your classic car, including American Collectors, American Modern, Hagerty and Grundy.
Methodology
To find the best classic car insurance, we looked at the top insurers available nationally to determine a car insurance company that offers coverage well-suited to a variety of classic car types. We looked for insurers with good discounts and few restrictions on when and how you can use your car.